Welcome,
I enjoyed reading last weeks Sentimental post and can't wait for this weeks.
I wanted to share what I am currently looking at every time I walk in my kitchen.
These overflowing shelves are beautiful to me,
Most of the jars are filled with food grown in the garden in my back yard or the garden at my grandmother's house.
The time that went into breaking the ground, planting the seed, watering the plants,
weeding, watering and weeding more, and then the harvest.
The beautiful harvest, the fruit of labor.
But that is just the beginning
Next comes another kind of work the cooking and canning.
My Dad and Grandmother canned each of these and they represent their love to me and my family.
I treasure looking at these shelves and knowing the love that has been poured out and into these jars.
I am thankful.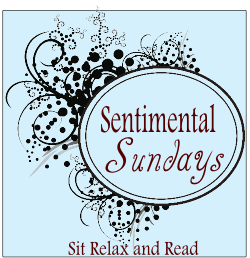 Just grab the button off my side bar and link up your Sentimental Sunday post.