I am so glad to be getting back to normal routine around here.
The holidays really throw me for a loop, how about you?
For the most part life has gone back to normal, although it is suppose to start snowing here tomorrow. If you live in the south you know how crazy snow makes things, and if you live in the north feel free to laugh now. With our normal schedule in place I was able to do a few projects this week, one was to hang some photos that I have wanted to hang for over two years now. Nice to check that one off my list.
You may remember my Home Sweet Home sign that I talked about
here
, and how I had a plan for a photo wall underneath it..........
well, finally it is done. The painting is of a mill that is just down the road from my house and I have loved it since I was a kid. When I saw this painting, done by a local artist, I called and begged Hubby for it.
Being the good Hubby that he is he let me buy it and it still makes me smile when I look at it.
Each of the pictures are very sentimental to our family.
This is a photo of the home my mother grew up in, a sweet white brick ranch with a dogwood tree in front.
This is a photo of Hubby's great-grandparent's house, I traded a copy of the photo below for a copy of this photo.
This is a photo of Hubby's great-grandparent's mailbox that he took, I can not tell you how many copies we have made of this. I think it is an amazing photo and tells such a story about his great-grandparents.
This photo is of the side of a house that my grandparents (my father's parents) lived in, they moved out years ago--but it is still standing on their property.
I am so happy with my sentimental photo wall and all the memories that it holds.
What are you Sentimental about?
Grab the button off my sidebar and link up.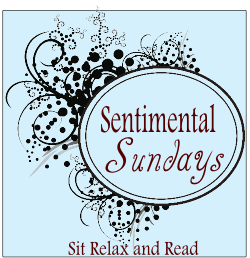 Make sure you stop by on Monday and find out about the awesome giveaway I will be hosting.