Hi, I am bursting with excitement for this weeks Sentimental Sunday, because this week it is all about my girl--my freshly 8 year old girl. My Baby turned 8 on Monday and we had a party to celebrate. She called it a Country Living Tea Party, you can tell she is my daughter. She wanted "fancy" country and everyone needed to dress fancy country to come to her fancy country party. Lucky for us she was only inviting her two best girlfriends otherwise I do not know if I cold have gotten everyone one to follow the dress code.
Here is the fancy country spread of food
And fancy
Summer Punch
, served in my collection of vintage Mason Jars.
Here we are dressed in our fancy country outfits.
More about these outfits in a future post.
Here she is my sweet 8 year old. She is full of passion, sass, spunk and love with a deep desire to nurture and comfort.
Here she is with her two best friends
they played horses like this for over an hour.
They could not even be tempted by cake or presents,
they were happy just being together playing.
I love this picture of my two girls enjoying one another and enjoying this moment.
And this picture, this picture is priceless, my baby and my grandmother.
I love and treasure this moment, I stopped and purposely tried to sear this memory into my brain permanently.
So this is what I am Sentimental about this week.
What are you Sentimental about this week?
Just grab the button off of my sidebar and link up.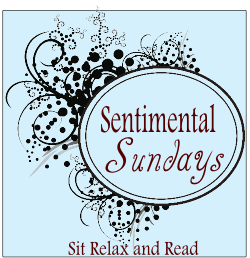 Don't forget to enter my giveaway
here
you could win one of my Bible Memory Verse Pillows