Hi Lovelies,
Today for Sentimental Sunday I thought I would share our stack of Family Bibles.
I love having them out to see everyday. From time to time I even pull one out to use for my Bible study time. It is so nice to see were other people have underlined before me, to know that others have read those same words and their spirit has been moved by them. I hope that one day my grandkids will hold my Bible in their hands and see the verses that have moved me, the ones I treasure and cling to.
These Bibles hold part of our family history, they are a part of who we are. I am thankful to have them.
So what are you Sentimental about this week?
Grab my button and link up.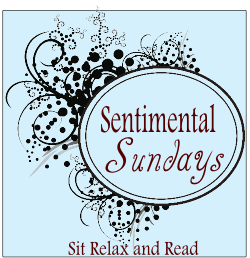 ** The Winner of my key chain giveaway is
The Mustard Seed
If you haven't fallen in love with this family yet you should go check them out and tell them I said Hi.