Hi Lovelies!
Here we are again at Sentimental Sunday, where we all meet up to share what we are sentimental about this week.
I hope you have had a great week and stopped to smell the roses. I am going to share a beautiful hymnal
that was a gift from my grandmother ( my father's mother). This hymnal was very special to her because it is from the church she went to as a child. I am honored to have it and it always stays on our piano. There are days when I sit and read the lyrics of my favorites, these are the days I wish I could still play but that was a long time and many sleepless nights ago.
This edition was printed in 1940 and contains 503 of the greatest songs ever written. My favorite by far is #190
Come, Thou Fount
The last line pictured gets me every time...
Let Thy goodness, like a fetter, Bind my wandering heart to thee:
Because my heart is prone to wander and if it were not for the goodness of my Savior I would have no hope.
So what are you sentimental about this week?
Grab the button and link up.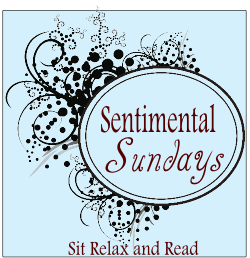 Remember if you want to win a years suscribtion to Country Living magizine link up you
10 Task in 10 Days